Pedro Gallardo
2ND Vice President Copa (ASAJA - SPAIN)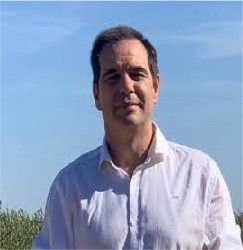 Download the official pictures of the Copa presidency (2022-2024):
Introduction
Pedro Gallardo (ASAJA, ES) is President ASAJA Cádiz since 2016. He has been involved in CEJA and Copa-Cogeca working parties where he is currently chairing groups dealing with oilseed and phytosanitary issues. He is the 4th generation crop farmers in south Andalucia and manager of Carvaja y agregados C.B.
Farm description
Since 1996, Pedro Gallardo is manager and CEO of Carvajaly Agregados C.B. He is the 4th generation of farmer in south Andalucía on a crop farm producing mainly sunflower, rapeseed, wheat, durum wheat, maize and beans.
Career Timeline
2nd Vice-President of Copa

5th Vice-President of Copa

President OILSEEDS PROTEIN CROPS and PHYTOSANITARY QUESTIONS Working Parties of COPA-COGECA

Vice-president ASAJA Nacional

Vice-president ASAJA Cádiz

Member Provincial Council in ASAJA
Other professional responsibilities
Member and represent agriculture and farming business in Puerto Real city Council

ASAJA National representative at Farmers & Scientists Network
Education
- Master degree in Management and Business - University of Cadiz, 1995.
- Leadership & management - University Francisco de Vitoria, Madrid, 2007.
Awards and Recognitions
- Most Innovative Project - Youth Farmer in ASAJA SPAIN - Project "Early Planting Sunflower"
- Most Innovative Project - 2nd EPP European Congress of Young Farmers, European Parliament