Copa (the Committee of Professional Agricultural Organisations) represents over 22 million European farmers and their family members in a combined effort with its members to promote the best interests of the agricultural sector among the EU institutions and
other relevant stakeholders.
Our objectives
1

Represent European farmers in a combined effort with its members in order to promote the best interests of the sector among EU institutions and other relevant stakeholders;

2

Develop effective strategic policies and initiatives to raise awareness for the multifunctional role of farms and promote a decent income for farmers;

3

Act as the central network for farming issues for its members and provides a platform for exchanges to develop solutions to any technical or trade barriers within the EU and beyond;
4

Communicate with a view to maintaining a strong presence within the EU public discourse by explaining our positions and showcasing our efforts towards the development of an agricultural and forestry sector that benefits everyone;

5

Participate in every relevant international platform in order to promote and disseminate the positions of European farmers.
Organisation structure
Copa & Cogeca operate on the basis of profoundly democratic principles. All of our office holders are elected by Copa or Cogeca bodies respectively and in turn by the members of their organisations.
Praesidium
The highest decision making body of COPA and COGECA respectively is called the Praesidium. Both of these are composed of the Presidents of each Member Organisation. They set out the general policy priorities for the organisations. COPA and COGECA also hold regular joint Praesidium meetings together, referred to as the Praesidia meeting.
Presidency
The Praesidium elects a President and 6 vice Presidents among the members, for COPA and for COGECA respectively. The Presidents and their vice Presidents divide up their work on the basis of political dossiers and serve COPA and COGECA as highest-level representatives.
Policy Coordination Committees (POCC)
The POCC and CCC consist of all of the Member Organisations represented. They discuss proposals from the Working Parties, prepare Praesidium meetings and coordinate all COPA and COGECA policies.
Working Parties
COPA and COGECA have 52 Working Parties. They consist of representatives and experts from Member Organisations and discuss a wide range of market, policy and scientific developments in various agricultural and food sectors and prepare joint COPA and COGECA positions.
Copa Working Parties and Task Forces
Joint Copa & Cogeca Working Parties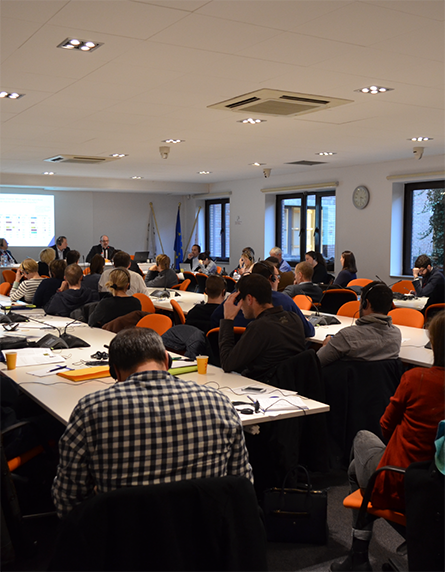 Unity is strength
When Copa (the Committee of Professional Agricultural Organisations) first started out, it had 13 member organisations from the then six Member States. Today, Copa is made up of 60 organisations from countries within the European Union and 36 partner organisations from other European countries, including Iceland, Norway, Switzerland and Turkey as well.
This broad membership allows Copa to represent both the general and specific interests of farmers in the European Union. Since its inception, Copa has been recognised by the European institutions as the organisation that speaks on behalf of the European agricultural sector.
VIEW MEMBER LIST