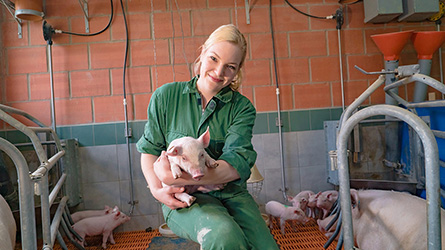 What we do
Demographic challenge
The EU farming sector is facing an increasing demographic challenge: the shortage of young farmers. This is a concern that goes well beyond our sector as it could result in land abandonment and rural exodus in the coming decades.
Aging rural areas
Today, only 11% of all European farmers are under 40 years of age. For each farmer younger than 35 there are over 5 farmers older than 65 in Europe. This will become even more acute as the largest cohorts of farmers retire during the next terms of the European Parliament and Commission. Farmers and their cooperatives are the bedrock of rural life. They represent and provide a large share of rural jobs and are the enduring thread woven into the social fabric of rural Europe.
What we believe
Reversing the trend
We believe that this situation can be reversed. Looking at the economic, environmental and social challenges ahead, agriculture is a sector that can engage with our younger generations in a meaningful way. Farming is and will always be a calling, and it is encouraging to note that the number of young people studying agriculture is growing in some Member States.
Encouraging new entrants
Ensuring generational renewal is the best way to maintain the family farm model – the cornerstone of European agriculture. To encourage new entrants in the farming sector, we must ensure that newcomers have improved access to land and credit and that they are supported by their peers and elders. European cooperatives have a key role to play in fostering the economic and social integration of young farmers.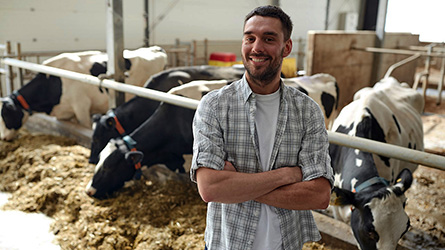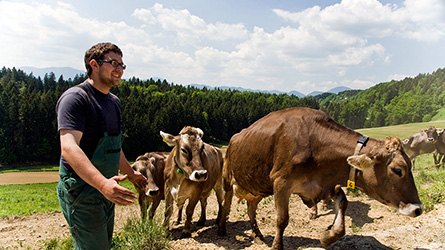 What we call for
Supporting young farmers
To address rural depopulation, the European Union must provide young farmers with long-term prospects and implement a comprehensive generational renewal strategy. To achieve this, it is necessary to make full use of all the possibilities provided under the future CAP. Access to land and finance should be fostered through pillar II measures due to the variability and diversity of situations across Europe. All proposed measures in the future CAP, such as retirement schemes, must truly benefit young farmers directly. It is also necessary to reverse the negative trend in farmers' income, currently at 46.5% of that in the other economic sectors. We call on all Member States to make a strong commitment to supporting and financing young farmers.
Multi-sector approach
It is fair to say that the current CAP measures to attract young farmers have not been fully effective. Support measures must be considered as part of multi-sectoral approaches (cohesion and regional policy, research and innovation) and should not solely be anchored in the agricultural sector. The decision to become a farmer involves many dimensions. It is a life plan.
Stopping the agri-bashing
The trend for "agri-bashing" seen in many Member States will also have an impact on new generations' perception of the sector. It is essential that the European institutions continue to promote the positive and innovative work carried out by millions of farmers and cooperatives on a daily basis.